Curriculum Vitae: True or False?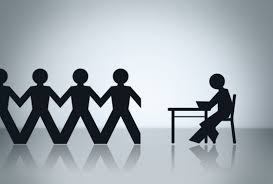 A Wealth of Unverified Information
A curriculum vitae holds a wealth of information about a prospective employee's employment history and character references. And when your potential next hire places his curriculum vitae in your hands, you want to be sure that all the information in it is verified so you don't accidentally make a bad hiring decision and have to fire the employee in the following months.
Don't Waste Time or Money
Bad hiring decisions not only waste your time and your company's time; they waste money, too. As a good manager, you don't want to subscribe to a practice that wastes two of the most valuable commodities in business. You want the most efficient, effective, and convenient hiring practices available to make sure your business performs at its top level with the best employees possible. You want RecruitCheck.
Submit an order for Reference Checking.
RecruitCheck is a low-cost, high-quality reference and curriculum vitae checking service working to bridge the current gap in the reference checking industry left by bulkier, less efficient recruitment services that waste time and money.
Our Services Offer You Many Benefits
RecruitCheck is staffed by highly trained professionals with backgrounds in the career, job market, and employment industries. Our staff can provide your company with the following benefits and services:
- Top-quality CV checking services to ensure you pick the right employee for the job
- A fast turnaround time, with results delivered to you within 48 hours of placing your order
- In-person reference checks, rather than checks by phone or email, to ensure the validity of information
- An international scope to help you with hiring foreign employees
- A convenient and easy-to-use website that allows you to skip the paperwork, saving you time and stress
- And much more
These are just a few of the many benefits and services RecruitCheck offers to its customers. Our CV checking service is top notch and conducted with the utmost in professionalism.
Let RecruitCheck Do the Dirty Work
Many employers feel uncomfortable making calls to third parties about prospective employees - and with good reason. It can be awkward to discuss a prospective employee's employment history with someone you have never met before. And then there is the legality issue. Current legislation protects some personal information, and it can be difficult to navigate curriculum vitae checking without breaching these laws.
But our staff members are highly trained and updated on current legislation to stay well within the realm of legality while working to meet your curriculum vitae checking needs. That's why you should let RecruitCheck do the work for you, so you can focus on your business.
Make Us Your Top Choice for High-Quality Results
As you can see, making RecruitCheck your number one provider for curriculum vitae checking is a great business plan. We offer cutting edge service with great, detailed results. If you are interested in learning more about RecruitCheck or would like to view our resources on current hiring practices and legislation, please feel free to visit our website. We 100 percent guarantee that we will meet and exceed your hiring verification needs.
Employment screening is a primary recruitment tool in Australia.
Learn more about how to choose an Employment Check Services.