10 Employment Reference Check Tips Every Manager Should Know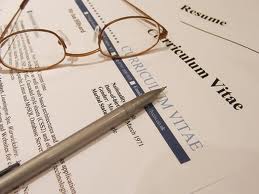 Employment reference checks are considered as one of the very best devices to seek information regarding a potential worker. his has actually constantly been a vital factor for all the businesses that would want to make the right decision of employing the right staff member.
Nowadays candidates are asked to offer employment references, such as previous companies or colleagues, whom employers can call to find out more about the candidate. Employment reference checks are made use of to verify truthfulness and accuracy of info candidates give about themselves and to reveal negative job-related background details hidden by the applicants.
Sadly, previous companies are significantly hesitant to offer references or background check details for fear of having a claim filed against them by previous workers for libel. If previous companies offer prospective companies with unverified details that ruins applicants' chances of being hired, candidates could (and do) take legal action against for defamation.
This situation is extremely discouraging for employers as it makes a burden in their fair option procedure and in figuring out the true worth of a staff member. However, as we understand that there is constantly a method to take care of points with care to obtain optimal outcomes without an issue. By remembering the basic goals and utilizing ideal methods in employment checks can not only save time; however, additionally alleviate all the fears of defamation.
Find out more about why use Recruit Check.
10 Essential Goals and Tips for Employment Reference Checks that a Manager Should Know:
1. To inhibit candidates to conceal something. An applicant with a major criminal conviction is much less likely to apply in the organizations that announce pre-employment background and referencing.
2. To motivate applicants to be extremely sincere in their job interviews and applications.
3. Considering that applicants are told there is a background check, they have a motivation to expose details regarding themselves they feel might be found with a probable check.
4. Companies have a lot of alternatives when it come to examining the references of a possible staff member.
5. Include a declaration on the application for employment right above the applicant's signature line mentioning that all details on the application undergoes verification which any type of misleading or untrue info may cause rejection of employment, or if currently hired, the instant termination of employment.
6. Need every applicant for employment to sign a waiver and consent form authorizing the prospective company to check references and authorizing all former companies, administrators, and supervisors to release details and feedback for a reference and/or confirmation of employment.
7. Develop a written plan for reference checking that lays out the process when the checks will be carried out, who will perform the tasks, and what sort of paperwork details will be kept acquired through the reference check.
8. Reduce questions to information that is job-related; don't ask for healthcare details, details regarding bodily features, and other personal information that is not related to the employee's conduct at work.
9. Think about prepping a list of job-related concerns that will certainly be asked of all finalists for a certain position.
10. Be reasonable and consistent.