The Recruitment Candidate Test: A Valuable Tool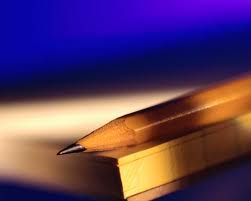 The Last Thing You Want is a Bad Hire
As a good, forward-thinking employer for your company or business, you always look for a way to verify information given to you by prospective employees during interviews - whether it is through a CV, resume, or a reference list. The last thing you want is to hire an unproductive or problematic employee or, even worse, an employee with a criminal history. These types of bad hires can cost your company a significant amount of time and money - two of the most important commodities in the current commercial market.
A Valuable, But Problematic, Tool
One way to avoid making bad hiring decisions is through a recruitment candidate test. It allows employers to check up on reference and employment history information provided to them by prospective employees, eliminating the problems associated with making a bad hire. But conducting a recruitment candidate test yourself comes with its own set of problems.
Click Here to order a reference check.
The problems associated with recruitment candidate tests include:
- CV information is relatively easy to forge
- A simple phone call does not ensure that the person speaking was the most qualified person to speak to your prospective employee's strengths
- Work histories are also relatively easy to forge
- It is time-consuming and difficult
- Employers can easily cross the line of legality when inquiring with third parties about legally protected information about a prospective employee
Have No Fear, RecruitCheck is Here
But have no fear. RecruitCheck can take the woes and dangers out of the process for you.
RecruitCheck is a high quality, low cost reference checking service that works to address the hole in the current market for reference checking left by slower, less efficient, and more expensive recruitment agencies. We provide our services to you quickly and efficiently at a great price.
We Won't Bury You in Paperwork
Typical recruitment agencies will bog you down in paperwork and keep you waiting on edge to find out more about your prospective employees. But RecruitCheck is not a typical recruitment agency. We conduct our recruitment candidate tests and employment tests at a lightning fast pace, and we only hire top professionals in the career, job market, and recruitment industry. And all you have to do is fill out one short form on our website.
You Can't Beat Our Benefits
We offer a number of services and benefits to our customers that our competitors do not:
- Within 48 hours of your request, we will provide you with the detailed, standardised results of a test on your prospective employees and his referees
- We conduct every employment test in person, rather than via phone or email
- Though we are an Australian company, our scope is international to help you with your recruitment candidate testing needs for foreign hires
- Our staff members are highly trained to be professional and stay within the realm of legality when conducting our tests
- We provide you with an unbiased and objective report about your prospective hires
So, as you can see, RecruitCheck can provide you with the very best in recruitment candidate testing and employment testing services. If you are interested in our services and want to learn more or would like to peruse our wealth of current hiring practice and legislation resources, please feel free to browse our website. We guarantee you will not be disappointed with our services.
Find our more about SPQ Gold.
Read more about cash in on a personnel check.