Employment screening Is a Primary Recruitment Tool in Australia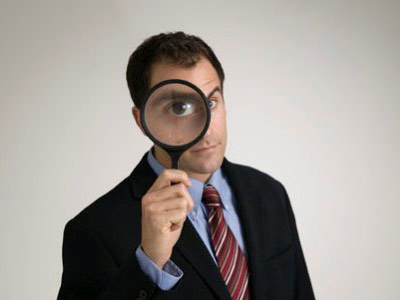 Employment screening involves much more than just checking a potential employee's possible criminal background. As an employer, you need to answer a number of questions regarding the applicant's background before completing the hiring process. Some of these questions include:
- Is the applicant who he or she says they are?
- Has the applicant obtained the level of education stated in the application?
- Is the applicant licensed to do what they state they do?
- Has the applicant actually been employed in the job positions on the application?
- Is the applicant of good character?
In order to ensure you are receiving pertinent information, you should devise employment screening criteria that matches the job requirements. That criteria should then be the same for all applicants who are applying for that job and that allegedly possess the relevant background for that job. RecruitCheck employs trained individuals with precise expertise in the criteria needed to successfully implement unbiased screening in Australia.
Order Now for a Reference Check!
What are Common Criteria for Employment Screening in Australia?
A comprehensive, unbiased report should include a range of criteria and a number of quality references so that you as an employer can rest assured that you have obtained the most critical, relevant information on that applicant. The typically uses the following criteria:
- Identity Verification - this basic information is the start of the process and determines the basic truthfulness of the candidate. This verification includes identity verifiers, previous addresses, and credit checks.
- Employment/Education Verification - any job or educational facility must maintain basic information of those associated with these places. Conducting interviews these organizations is the primary way of obtaining this information.
- Criminal Records - this includes National Police Checks for residents of the Australian Capital Territory, Jervis Bay Territory, and external Commonwealth Territories. It also can include checks of State or Territory criminal records.
- Drug Screening - to establish a safe place for employees and all those in contact with your employees, it is worthwhile to screen current, new, and potential employees for drugs.
- Personal Reference - these references differentiate themselves from education or employment verifications because it focuses on personal relationships and personality characteristics such as trustworthiness, reliability, dependability, and any indicators of negative performance.
RecruitCheck is the Premium Provider of Employment Screening in Australia
As an employer, you don't have the time or resources to complicate the hiring process by conducting your own employment screenings. Trust RecruitCheck to engage in all the necessary actions to ensure you are hiring the right person for the job.
- We utilise a simple online portal to streamline the screening process and our communication with you
We have the experience and training to call third parties and obtain crucial information
We are cost effective and compliant with all relevant privacy and legal standards
Mitigate your risk with our speedy, unbiased background checks. You won't find a more personal, independent method to employment screening in Australia. We are here to help you conduct your business securely and hire trustworthy employees.
More Employers are relying on Background Checks in Australia. Read more!
Find out more about Curriculum Vitae.