The Right Way To Find Employees using Resume Check Services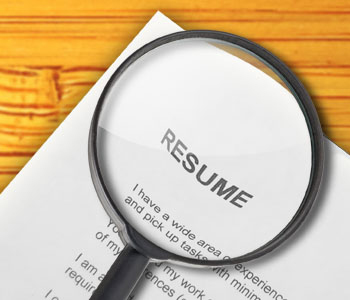 Hiring is slowly becoming one of the most difficult business processes. This is not because the hiring industry is going through a slowdown. It is because there is a huge difference between the quantity of talent and the quality of talent. These days, there is no dearth of talent and hundreds of people apply for a single job. However, finding the people who really deserve to be in that position is important for all businesses. As a result of this, you have to be extremely careful in screening people out during the resume check, which is often the first step in hiring. Most of the businesses do not pay much attention to this small but essential process of business hiring. As a result of this, they end up paying really high costs for their hiring processes. If they pay attention to this simple process, they would likely end up with great results without having to pay significant charges.
It is to be understood that resume check is not one of the simplest task on earth and should only be performed by experienced professionals. In case there is some kind of hesitation from your side for completing this process with ease, you should be looking forward to hiring a resume check company to finish this process for you. These people are quite experienced in handling resumes and screening out the non-serious or undeserving resumes from the list. However, if you learn a few basics, you would be able to do so yourself. There is an endless cycle of training and turnover that frustrates a lot of human resource managers. These companies would definitely be able to take some burden off their shoulders and help in hiring the right employees for your business.
Some of the best known practices of the resume check companies include finding references for the employee. These references generally provide a great insight into the working of an employee. Apart from this, you would be able to talk about the ethics of the employees and his behavior in general in order to gain an insight into his working style. Remember, you would be able to find better employees if your avoid some red flags like unexplained gaps, vague sentences about work experiences and even an inability to stick to one employer. Once this is done, you can find some great references for the employee and check out whether it is more than meets the eye for this new employee.